Many Instagrammers visit Munich and capture the city through videos, articles and photos. To get an insight into their creative work and find out what inspired them about Munich, we have put together a questionnaire. This time: Photographer Marcel Wiest from the Instagram account @marcel_travels talks about his architectural highlights in Munich in the questionnaire.
Which building came to mind first when you thought of Munich?
Nymphenburg Palace was already at the forefront – especially very early in the morning. But also the Infinite Staircase by the artist Olafur Eliasson, which is in the Westend, and the Westfriedhof underground station.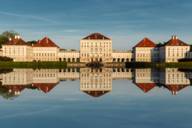 Was there one that surprised you and remains in your memory?
I was really impressed by the Olympic Park – so much innovation and sustainability, even though it was built 50 years ago. Hardly anyone would dare to do that nowadays.
Which three highlights or sights would you recommend to people who want to experience the city through historical and modern architecture?
There are quite a few: for historical architecture, definitely Nymphenburg Palace, for modern architecture it depends on your taste – I really liked the Herz-Jesu-Kirche (church) not far from the palace canal, as well as BMW Welt in the north of Munich or some underground stations.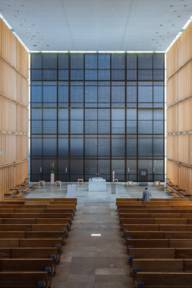 Can you give us a tip on how to photograph well-known buildings or installations in a completely new and creative way?
Gather inspiration, intuitively try out a lot and, above all, have fun.
Do you know what the Bavarian expression Hau di hera, samma meara! means?
I could google it but that would be cheating, wouldn't it? Sit with us, then we are more?
That's right!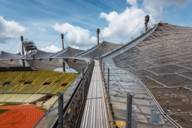 Instagram: @marcel_travels
Photos: Marcel Wiest