Hospitality and tradition, artistic and cultural riches and a unique setting at the foot of the Bavarian Alps are unparalleled sources of inspiration for event planners. Munich's versatility gives rise to authentic incentive programmes and exciting premium events.
Arts & culture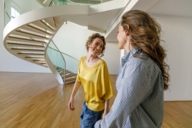 More than 60 museums, three world-class orchestras, and a fascinating history: Munich is rich in art and culture. In addition to the city's well-known must-sees, there are also some hidden gems and special tours to enjoy.
Beer- and Oktoberfestmuseum, behind the scenes (PDF), Moriskentänzer, Porzellanmanufaktur Nymphenburg, palace concerts with dinner (PDF), guided tours, dance through the centuries, Valentin-Karlstadt-Musäum
Activity & team-building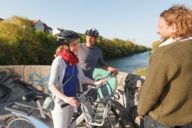 Want to offer something special? An unforgettable experience? Whether it's an adventurer with a good head for heights on an Olympic stadium rooftop tour, a sports fan in the beach volleyball arena, or someone enjoying a cosy group expedition on the Isar river, the wide range of activities on offer in the Bavarian capital has something to suit every guest.
Beach events (PDF), ice skating, ice hockey and curling (PDF), driving experiences (PDF), flight simulation (PDF), Isar rivar rafting, geocaching (PDF), golf (PDF), hotelgolf, Jochen Schweizer Arena, yodelling seminar, climbing, bouldering and high rope courses, Olympic stadium roof climbing, rafting (PDF), RISE – business kicker, SightRunning, Socca Five Arena, teambuilding (PDF)
Adventure & relaxation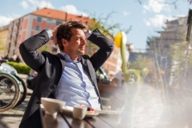 This vibrant "meeting metropolis" has so much more to offer than beer, BMW and Bayern Munich Football Club: exploring the city's diverse districts, visitors will find crafts, royal factories and cabarets, as well as modern entertainment and places to enjoy tranquillity and relaxation.
Allianz Arena, historical fair, Bavaria Filmstadt, BMW Welt, comedy tour, steam engines (PDF), day spas, FC Bayern Museum, GOP Varieté-Theater, Kunstgießerei, castles in Munich (PDF), partybus, Posamenten-Müller, Sea Life, shoe-polishing course, Table Magic Theatre, Therme Erding, Tierpark Hellabrunn, wax-cloning
Culinary experiences & tradition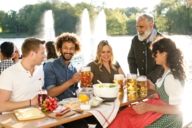 Munich's attractiveness and success are closely connected with its zest for life, hospitality and cosmopolitanism. If you want to eat, go out and celebrate, you've come to the right city.
Beer gardens, beer tours (PDF), brass bands (PDF), brewery tours (PDF), brewing courses (PDF), dinner theatre, event gastronomy (PDF), EssKulTour – culinary sightseeing, Hofbräuhaus, Hofbräuhaus Kunstmühle, Käfer-Schänke, molecular cuisine (PDF), white sausage seminar
Shopping & souvenirs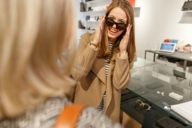 Shopping in Munich is a particular pleasure. Luxurious consumer goods can be found in Maximilianstraße, while the Gärtnerplatz and Glockenbach district is better for funky, extravagant items. The Platzl old town square by the Hofbräuhaus is lined with colourful souvenir shops, while mouth-watering delicacies from all over the world can be found at the Viktualienmarkt, in the heart of the city.
Shopping & design in Munich, adventure-shopping, luxury-shopping, souvenir-shopping, shopping guide on muenchen.de
Bavaria & daytrips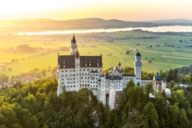 Munich's idyllic backdrop, with its mountains, lakes, rustic villages and royal palaces, is virtually unsurpassable.
Lakes & mountains, ballooning (PDF), steamer excursions, torchlight hikes (PDF), parachuting & paragliding (PDF), outdoor museums (PDF), experiencing huskies, castles in the Munich surroundings (PDF), Legoland, nature parks (PDF), outdoor-events (PDF), Salzheilstollen, survival- & manager-training, water ski park, Zugspitze – top of Germany
Photos: Christian Kasper, istock/vichie81